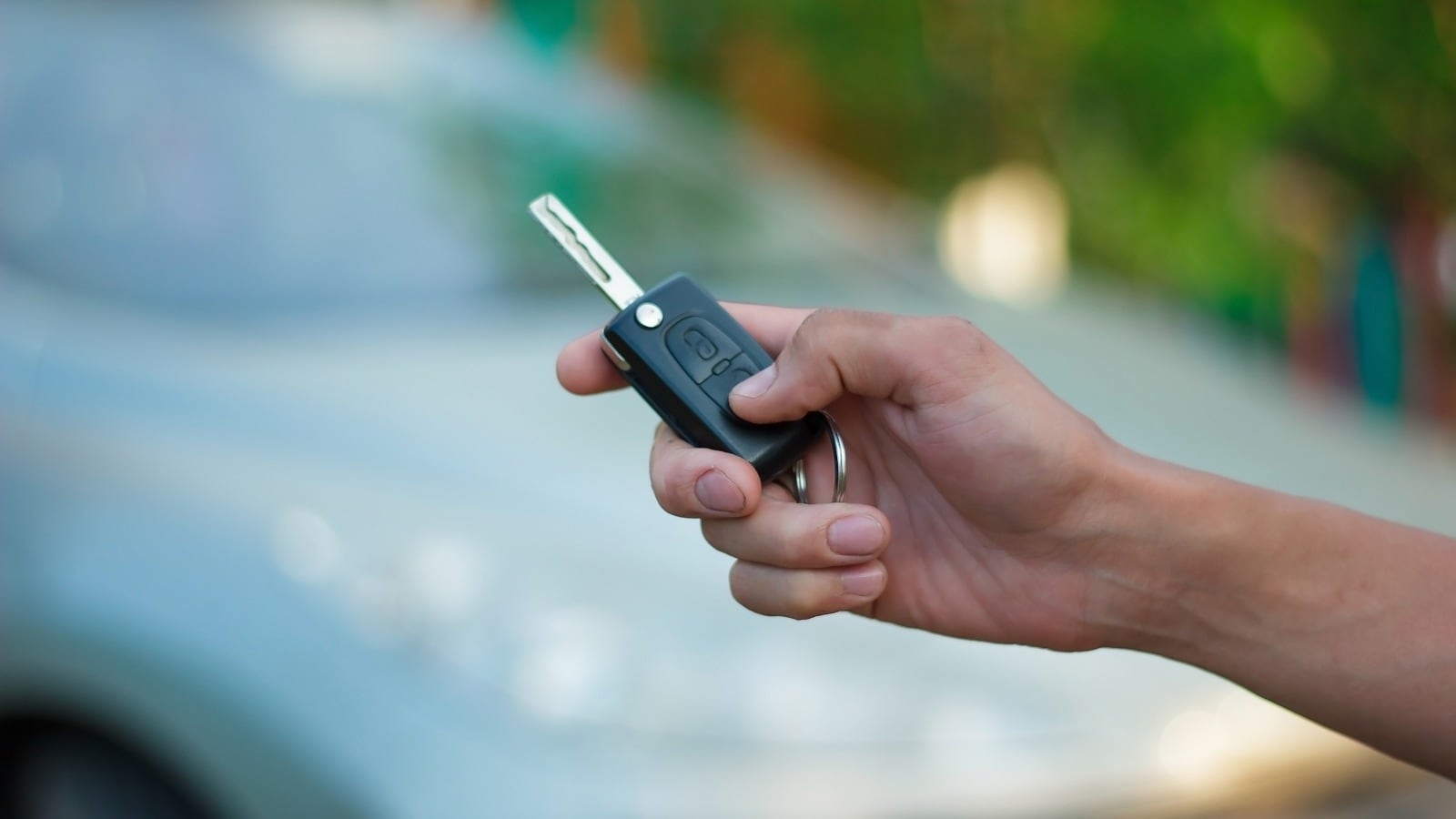 Key Fob Replacement: What You Need to Know
Gone are the days of copying car keys at a local hardware shop. Key fob replacement usually involves visiting a car dealer, or at the very least a specialist shop with high-tech tools that can teach these advanced keys to talk to a car's security system.
Even today's most basic cars have keys that contain a chip that communicates with a transponder somewhere inside the vehicle. Known as a key fob, without proper key programming, you won't be able to start your car.
More advanced systems consist of a key fob that can stay in your pocket or purse. As you might imagine, these key fobs get pricey to replace and having them programmed using those special tools can cost even more.
A little more history: The word fob dates to pocket watches, which had provisions for a small fob that attached them to their owner's coat or vest.
Key fobs, unfortunately, don't always stay attached to their owners! If you lose yours, here's how to replace a key fob, what it costs and where to have it programmed.
How Much Does It Cost?
The best way to replace a key fob is to buy a new one from a car dealer. Key fob replacement can cost between $150 and $600, depending on the car. Broadly speaking, higher-end cars will cost more than a Nissan key fob, for instance.
You're not just paying for the fancy Mercedes-Benz or BMW key fob badge, however. These cars typically use more advanced security systems that thieves will find more difficult to penetrate.
Besides a car dealership, several online retailers offer key fob replacement. Read reviews closely, however. Use the same judgement you would with any online purchase. Those key fobs sold through aftermarket firms are often copies of original equipment fobs. They may not be of the same quality.
Additionally, many aftermarket fobs that seem inexpensive are simply cases to replace cracked or broken key fobs. They won't contain the actual transmitter hardware inside. If you crack your key fob, these can be inexpensive solutions, however.
Insurance typically does not cover replacement of a key fob, though you'll want to check with your agent or read your policy closely to confirm.
Likewise, services such as AAA can replace fobs, though they go through the same third-party services you can access on your own, anyway. That said, it may be worth comparison shopping as AAA may have negotiated a lower rate than you would be able to receive on your own.
Don't look to auto parts stores for key fobs, though stores like AutoZone, O'Reilly Auto Parts, and NAPA will replace key fob batteries and they typically sell the plastic outer shell for Toyota key fobs and other popular brands.
And unlike your mobile phone, there is no "Find My Key Fob" mode that sounds an alarm or shows up on an app. Misplacement-prone drivers may want to consider a device that includes a keychain dongle linked to an app on their phone, though. These find-a-key devices work well, at least until their built-in batteries die after a few years.
Even those of us who not prone to misplacing things will sometimes lose a key. It's essential to have a backup. All new cars come with at least two key fobs, so make sure you get both before you walk out of the showroom.
If you're buying a used car and it only comes with one fob, be sure to use that as a negotiating tactic — or insist that a second key be programmed to the car.
Key Fob Programming
If you ever wondered how to program a key fob, just know that for security reasons, automakers don't allow drivers to program them on their own for newer vehicles. You'll have to visit a dealership, though some specialist car service centers and repair shops and locksmiths will have the electronics necessary to do this for you.
When you need to, find a car dealership or auto service and repair center to help you program your key fob.
A reputable dealer or shop will make you show proof of registration or ownership, too, so make sure you have your paperwork in order.
Typically, dealers charge an extra fee to program a fob to a car. We called several Toyota and BMW dealers across the country to get an idea of what key fob replacement and programming costs. The Toyota key fob replacement ranged in price. The range varied from a low of about $150 to sell and program a 2016 Corolla to as much as $450 for a 2019 Avalon.
The BMW dealers were more consistent. Dealers charge between $400 and $650 for a new BMW key fob that is programmed to your car. The Display Key fob included in some higher-end BMWs can cost closer to $1,000, however. Display key fobs can be recharged in the car and act like a touchscreen when within range so the driver can access information about such things as fuel levels, power up the car and roll down the windows.
All of the dealers we surveyed said they will not program a key fob unless car owners purchase them from their parts department. Several cautioned against aftermarket parts given they may not meet an automaker's internal quality standards.
One more catch: Most dealers require the car to be present. If you've lost all of the keys, that means you'll have to have the car towed to the dealer. This can cost several hundred dollars, though members of motor clubs such as AAA may qualify for substantially reduced towing for shorter distances.
Key Fob Battery Replacement
All of this bad news — how about some good news? Key fob battery replacement is generally easy. However, tricks as to how to change a battery in a key fob will vary greatly by car manufacturer.
First, key fobs use widely available batteries that usually cost less than $5. And that's across the board, whether it's a Nissan key fob battery, Honda or luxury car such as a BMW or Mercedes-Benz.
The owner's manual will contain specifics on what battery type is needed, though typically hardware stores and even some larger pharmacies will carry just about any key fob battery.
Keep that owner's manual open. It also shows how to remove the current battery. Occasionally, a smaller flat head screwdriver or even a knife (be careful!) can make the process easier. If in doubt, the internet is full of videos showing how to change a key battery.
Also, dealers usually charge very little to change a battery. Some dealers we surveyed indicated they will change batteries as a courtesy when bought at the dealer.
Even if your key fob battery is dead, you can still start your car. Some cars require drivers to hold the key near the start button or in a place in the center console. Again, check your owner's manual for confirmation.
Keeping an extra battery in your glovebox or center console is a good idea, too, though sustained exposure to extreme heat or cold can significantly degrade the unused battery.
If you live in a place where swings in weather are common, check the age of those replacement batteries. If the key fob battery was riding in your glove box for several years, it may not be usable.
Read Other Advice Stories: