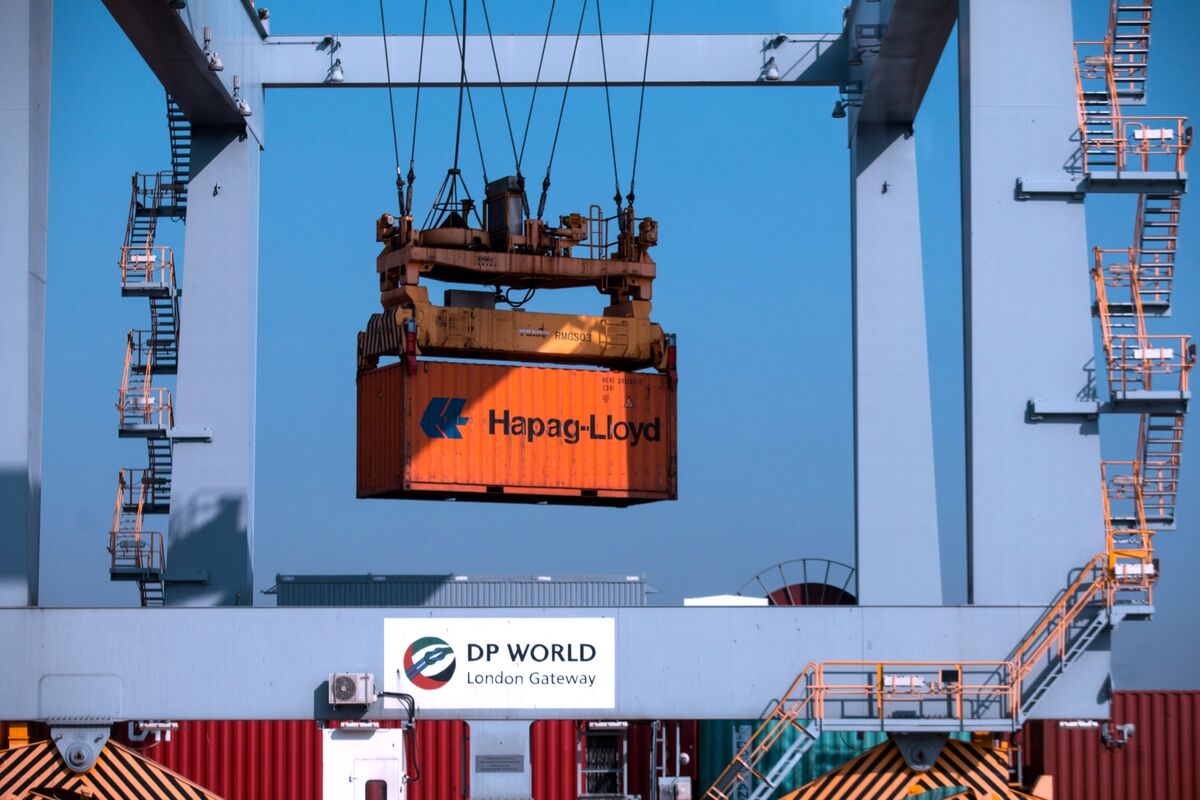 Supply Chain Latest: McKinsey Sees High Freight Costs Lingering.
The cost of shipping goods across the world's oceans and air routes may stay high for a year or more as consumer demand stays strong and the already tight supply of capacity to move cargo commands a premium, according to McKinsey & Co.
That's the outlook of Ludwig Hausmann, a partner in McKinsey's office in Munich. He explained it this way:
On the ocean side: He sees container rates staying high because a now-consolidated liner industry's past tendencies to wage price wars has "completely vanished so there is more discipline around balancing supply so that it fits demand." On top of that, a lot of long-term contracts with shippers have already been agreed for the next year or two — and "that will lock in a higher price."
On air cargo: In the past, many smaller airlines operated long-haul planes that added to cargo capacity. Hausmann's view is that the future will be "more of a professional's game" involving bigger airlines that don't allot more aircraft on certain lanes. As a result, the easing of air-freight supply constraints "is also not happening too fast."
"So that means transportation costs in global trade will for the next one or two years for sure remain on elevated levels," he said in an interview.
It's easy to understand why, looking off the coast of Southern California. After dropping in recent days to the lowest level since late December, the number of anchored container ships waiting to enter the ports Long Beach and Los Angeles jumped up again on Wednesday, totaling 26. The average wait is still more than a week.
"Someone has to pay the working capital for all the inventory sitting on the ships," Hausmann said.
The conventional view among economists holds that when vaccinated consumers start to travel, vacation and dine out normally again, they'll shift back to spending on more services and such logjams of globally traded goods will dissipate.
But checks being mailed soon to American consumers from the U.S. government's $1.9 trillion stimulus program may "offset the reopening of leisure activities and keep the demand side of the equation in place," according a report this month from S&P Global Market Intelligence's Panjiva.
The message that lingering supply and demand pressures might underpin freight rates for a while longer was reinforced Thursday by Germany's largest container carrier.
Hapag-Lloyd said it expects results for the 2021 financial year to be better than last year "based on the assumptions that the transport volume can be slightly increased and the average freight rate significantly increased compared to the previous year."
This year "will also be dominated by the global coronavirus pandemic, and the current supply chain bottlenecks will presumably only abate significantly in the second half of the year," CEO Rolf Habben Jansen said in the statement.
—Brendan Murray in London
Charted Territory

Britain's trade with the rest of Europe remains below levels prevailing a year ago, according to high-frequency data from the consultant Sixfold. The average weekly volumes of border crossings for both imports and exports were down about a fifth from the same period a year ago, according to the unit of the logistics platform Transporeon. 
Want more on the U.K.'s divorce from the European Union? Subscribe to our weekly Beyond Brexit newsletter.
Today's Must Reads
Plastic wrap | For anyone looking or examples of inflation these days, raw materials are a good place to start. Copper, steel — even lumber — are either near or at record highs. And so too are plastics, which often are overlooked but are on a tear right now.
Resounding yes | Katherine Tai easily won Senate confirmation as U.S. Trade Representative, putting the former congressional staffer at the center of thorny decisions on enforcement and tariffs that Biden inherited from Donald Trump.
Quarreling cousins | The pandemic brought the business opportunity of a lifetime to Puritan of Guilford, Maine. But even a $250 million infusion from the U.S. government has done little to quell an epic family feud.
Go tough | The leading U.S. manufacturers' group urged President Joe Biden to "rapidly develop and publicly release" a new strategy that strengthens the American economy's ability to compete with China. Meanwhile, the Commerce Department issued subpoenas for multiple Chinese communications providers as part of a review into potential national-security risks.
Reviving fight | European Commission President Ursula von der Leyen threatened to withhold vaccine exports to the U.K., reopening a dispute with the British government that has dramatically increased tensions between the EU and its former member. Meanwhile, Mexico and Canada lead Biden's list of countries to eventually receive exports of U.S.-made coronavirus vaccines.
Steaming ahead | Brazil's major railroad operator is bracing for a busier year as easing global trade tensions and expectations of bumper crops boost transportation demand in South America's farming powerhouse.
New levy | Chinese regulators are considering a new tax on imports of so-called light-cycle oil and have asked energy companies and government agencies to provide feedback on a draft plan, people with knowledge of the matter said. 
On the Bloomberg Terminal
Elevated levels | An analysis by Bloomberg Intelligence shows that capacity limitations and restocking tailwinds suggest that trans-pacific ocean liner rates will stay above breakeven in the first half of 2021.
In a jam | J.M. Smucker's lawsuit seeking a declaration that the light-blue packaging for its new JIF No Added Sugar peanut butter didn't infringe any trade-dress right Hormel Food has in the teal blue it uses in its Skippy peanut-butter packaging was dismissed by a federal district court in Ohio, Bloomberg Law writes. 
Use the AHOY function to track global commodities trade flows.
Click HERE for automated stories about supply chains.
See BNEF for BloombergNEF's analysis of clean energy, advanced transport, digital industry, innovative materials, and commodities.
Click VRUS on the terminal for news and data on the coronavirus and here for maps and charts.
Like Supply Lines?
Don't keep it to yourself. Colleagues and friends can sign up here. We also publish Balance of Power, a daily briefing on the latest in global politics.
For even more: Follow @economics on Twitter and subscribe to Bloomberg.com for unlimited access to trusted, data-driven journalism and gain expert analysis from exclusive subscriber-only newsletters.
How are we doing? We want to hear what you think about this newsletter. Let our trade tsar know.
— With assistance by Ana Monteiro